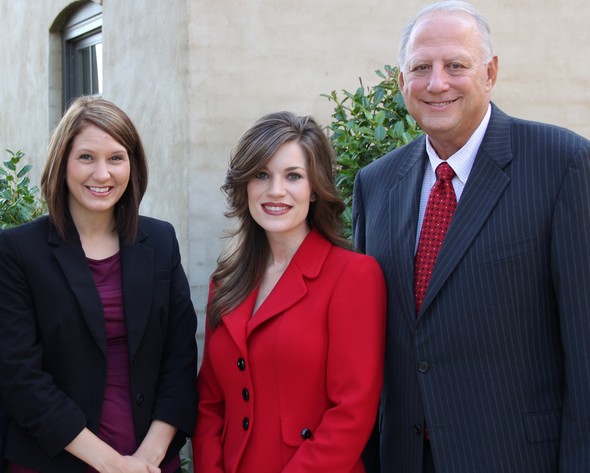 The Southlake Financial Group works to help provide our clients Financial Security through Estate and Retirement Planning, Wealth Management, Employee Benefit Programs, Tax Advantaged Programs, and Advisory Services. We review, analyze, and design some of the most competitive and cost effective financial strategies in today's market.  As a team, we are committed to bringing our clients customized strategies to help them achieve their financial goals and strive to provide the best service in the industry.  Everyone has specific needs based on their individual situations, and it is our purpose to make sure that you and your family are given the time, attention, and recommendation that you deserve.
What makes us different?
Business used to be about relationships.  You knew the people you did business with and they knew you.  Today, you are lucky to have the same teller a few times if you go to the bank and good luck on them remembering you.  Toll free numbers and faceless operators are common place and you can't even learn someone's last name if you ask.  Business should be more than a transaction.  At The Southlake Financial Group, it is.  To us, it starts with a strong relationship.  The relationship you have with us means the world.  We value our clients and know them by name.  We know the needs, goals, and personal situations of each individual and realize that each one is different.  We help our clients with different situations with their finances and otherwise.  We have customized solutions for each individual and work with some of the best known companies in the industry, but it all starts with a relationship. If you liked the good ole days, you'll love The Southlake Financial Group.  We believe strong relationships should be the foundation for business, and some things should never change.
The U.S. tax code favors real estate ownership, allowing for tax savings that might help families build wealth over the long term.

Tips to help parents teach their children about personal finance.

A look at the distinctions between LLCs, partnerships, and sole proprietorships.

While chasing performance can lead to disappointing returns, diversifying investments may help manage risk.
How much will it cost to pay off a loan over its lifetime?

A balance sheet summarizes your assets and liabilities and reveals your net worth.

This calculator can help you determine how soon you can pay off your mortgage.

This calculator can help you estimate your annual federal income tax liability.